Journal Entry:
Sat Mar 31, 2012, 6:38 PM

Stamps ||
:thumb115410534:
:thumb292541052:

Credits ||
Layout & graphics ©
Kezzi-Rose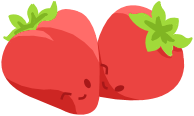 Updates ||
For those of you who can't see it, it's a Michael Jackson poster next to a Heal the World poster on the wall, then some guy in glasses starts screaming about it.
cdn.thatssotrue.com/2011/11/17…
What is this from??

Watch

I love that poster. I want it.
Reply

uhhh it looks like the addams family values or something like that. not sure though. looks like the guy from that movie at least ;u;
Reply

Reply

8D Awesome!! Thank you, now we know what he's from!!!

I wonder why he's screaming about Michael Jackson posters?
Reply