Journal Entry:
Sun Apr 8, 2012, 1:00 PM

Stamps ||
:thumb115410534:
:thumb292541052:

Credits ||
Layout & graphics ©
Kezzi-Rose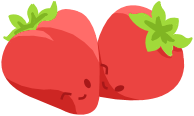 Updates ||
...

One is a sexy song (and the name of the best selling remix album ever-literally) about a girl named Suzie and the dangers of a one night stand.
The other is a whiny emo band that looks like tranny vampire porn on stage. (No offense meant to trans-people.)
Wtf happened, man??? What in the actual fuck?

Watch